What My 2019 Week Looked Like
Since my full-time working for other company days, I have always tried to use themed days.  When I worked with a team, I would set aside specific days for different teams and administrative tasks.  My team knew I only had HR and people related conversations on Wednesday unless it was urgent. Themed days allow me to keep on top of all recurring parts of my business and different projects.  Over the last year, I have tried to do the same.  I plan to update my 2020 Week based on my 20/20 Vision.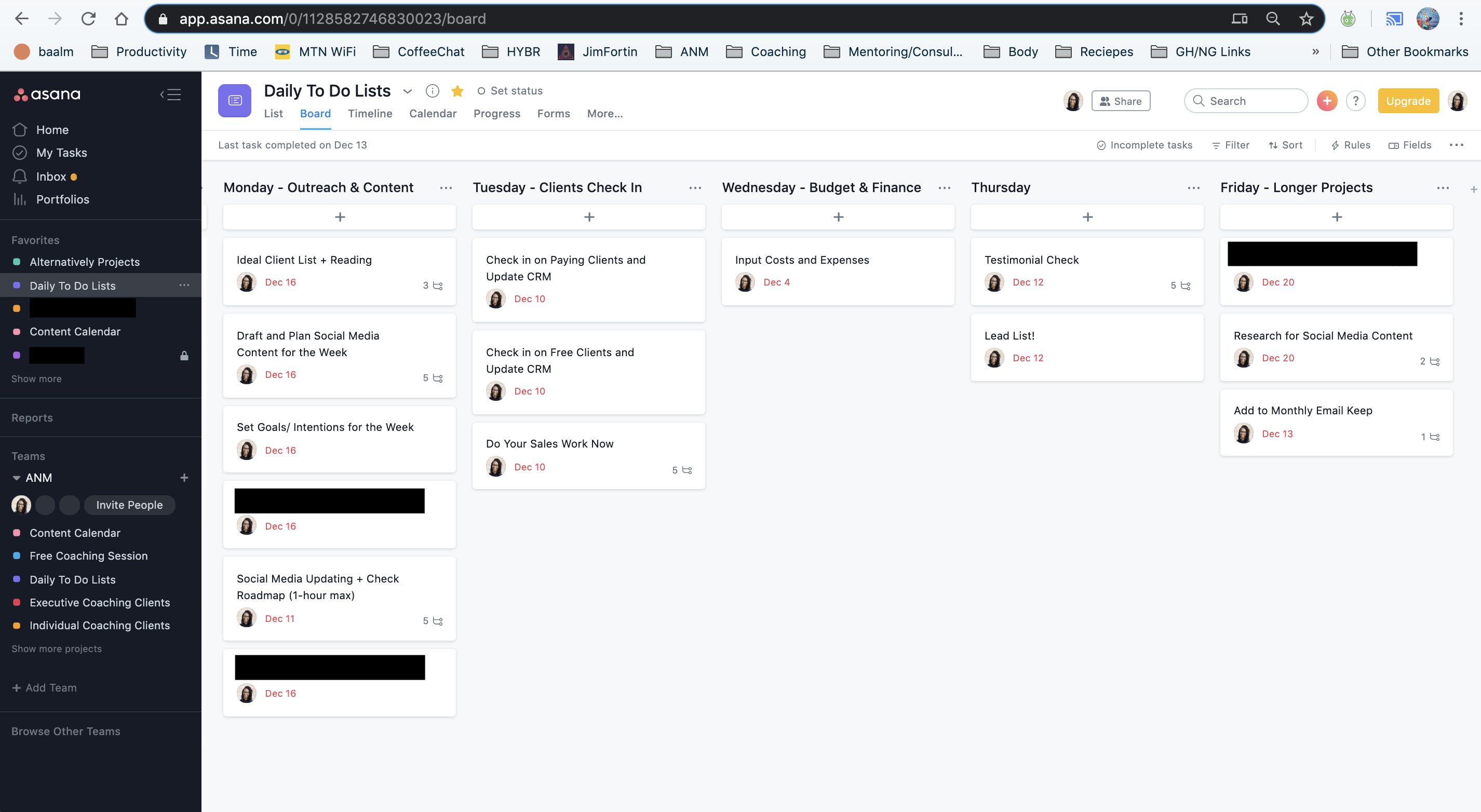 I use various tools to keep track of my work and help plan out my day.  Rather than create checklists, I schedule specific times in my Google Calendar to get sh*t done.  Currently, I use Asana to remind me of my recurring tasks (see above).  Daily, I select time in my calendar to do it.  I try to stay on top of the recurring tasks, but if I wasn't willing to do the task that day because I had more strategic things to focus on, I would schedule it later in the week. 
Use these questions to help you think through your routine/ recurring tasks and how you can stay on top of them.
What are your top strategic goals?  
What are the top 3 - 5 specific tasks or responsibilities that would help you achieve those goals?
What are your least favorite tasks to complete but are crucial to being successful (my least favorite is doing financial related tasks around invoicing)
When would you like to complete those tasks? When would be the best time to complete those tasks?
If you would like some assistance building out your recurring task list, so you get things done to stop being overwhelmed and firefighting get in touch. 
Leaders aren't born; they're made.
This 5-minute assessment will help you understand what leadership stage you're currently in so you can determine your next steps.