20/20 Vision to Reality
2020 is the year in which I'm focusing on Exponential Value and Visibility.  A huge part of being able to achieve this is transforming my vision and theme into actionable and achievable goals. You can follow my journey to experience my vision here.

I wanted to quickly share how I take my vision and yearly theme and convert them into actionable goals.  After my 20/20 Vision process, I start to map out some of the most important initiatives I will need to take.  I really like writing things out so I use my board and markers to start brainstorming how to convert things.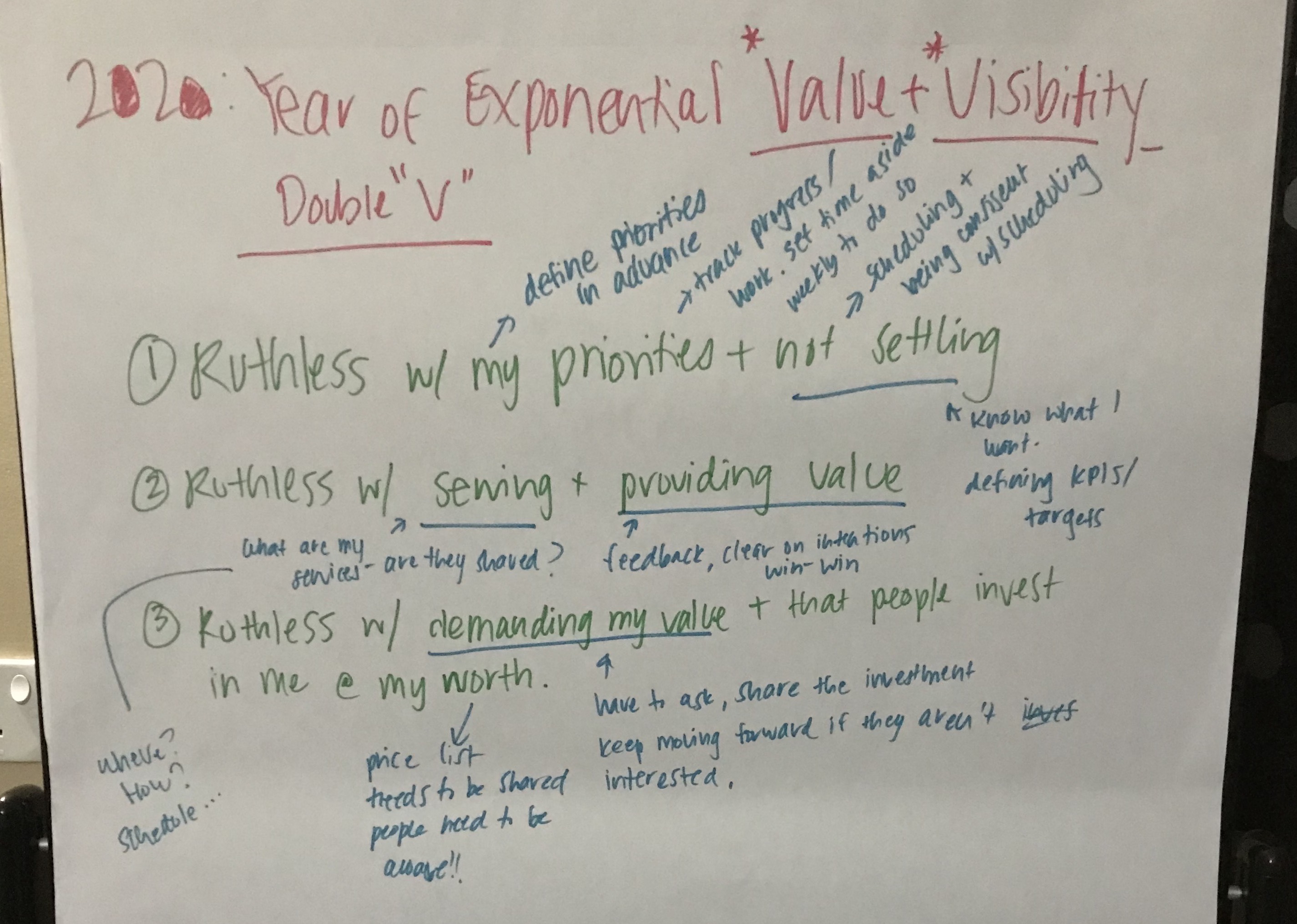 I am still working through the last bit.  I try to work on outlining goals over time and update them every so often.  But these are the types of questions I am asking myself to define each vision and move forward.  I keep track of my notes by writing out my thoughts in Evernote on my iPad.
The key questions I am asking myself:
What do I mean by this vision?
What would success look like in this vision?
What are the first three things I should focus on to move toward that definition of success? 
If you want to learn more about taking abstract visions and turning them into actionable and achievable targets, get in touch.
Leaders aren't born; they're made.
This 5-minute assessment will help you understand what leadership stage you're currently in so you can determine your next steps.