My Five Top Tips to Stay on Top of Your Goals
I'm super excited to share a recent webinar I put together for She Leads Africa on Staying Motivated on Your Road to Goal-Setting.  I outline five things you can keep in mind to keep moving forward:
Define Your Why
Set Aspirational but Appropriate Goals
Embody Success
Ask for Help
Track Progress and Evolve
Click to watch the 33-minute video below.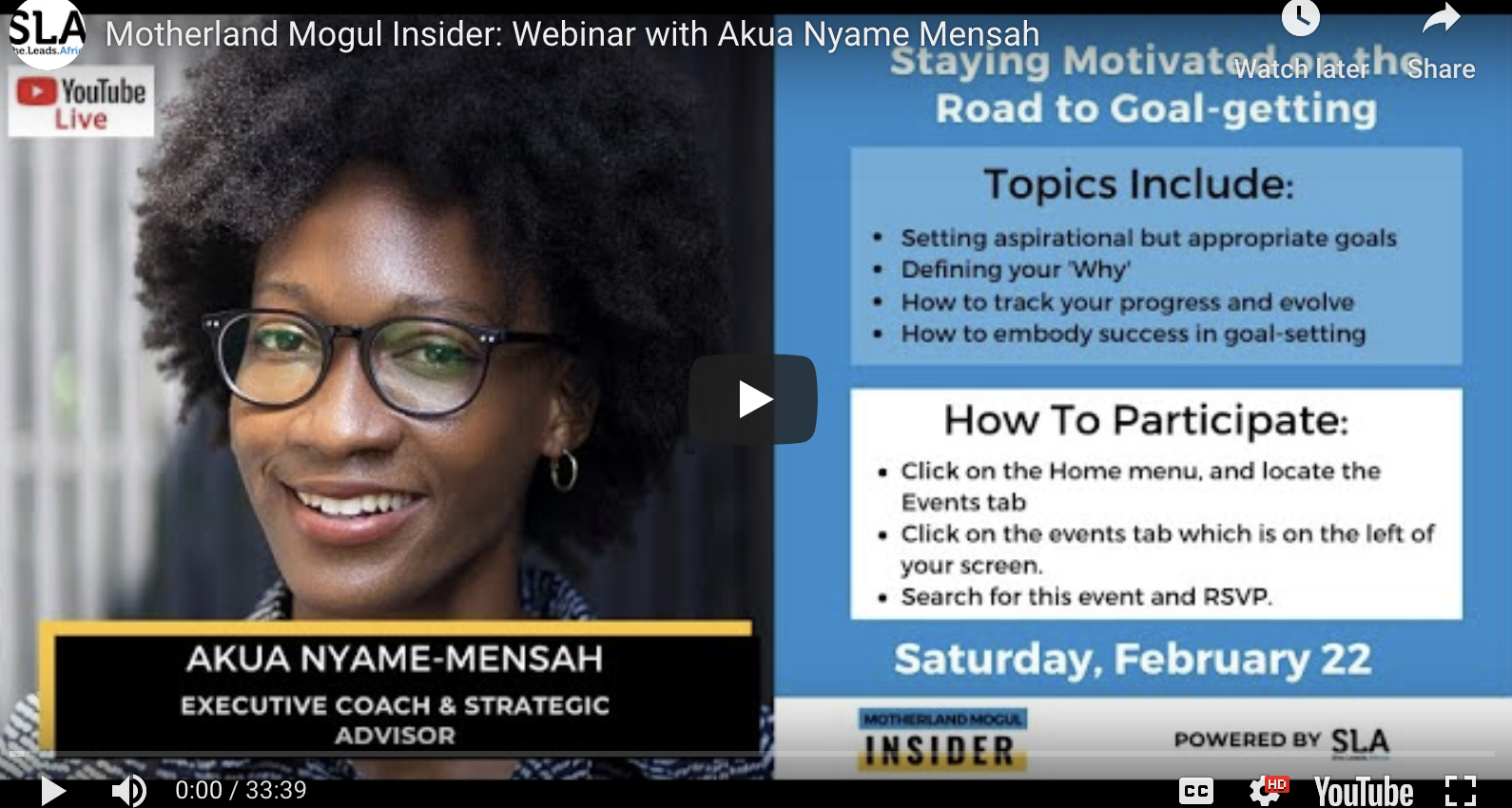 You can find my slides here.
Let me know which of the five thoughts I shared you are going to implement today.
Leaders aren't born; they're made.
This 5-minute assessment will help you understand what leadership stage you're currently in so you can determine your next steps.